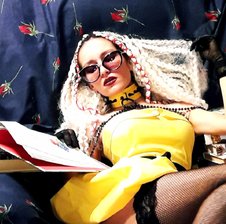 Passordbeskyttede gallerier Ох, эти секси ножки в колготках и туфельках
9

bilder
9 photos Тающая мороженка и ... кое что ГОРЯЧЕНЬКОЕ
9

bilder
9 photos почти что ЛАБУТЕНЫ на моих ногах
10

bilder
10 photos сочные ГУБЫ
7

bilder
7 photos СЕКСИ бэйбА
8

bilder
8 photos My feet in sandals
6

bilder
6 photos NAKED in the bathroom
6

bilder
6 photos смешные трусики комиксы
3

bilder
3 photos Collectible underwear
3

bilder
3 photos Bouquet of flowers
2

bilder
2 photos колготки
15

bilder
15 photos NYLON and fetish....26 photos
26

bilder
26 photos FOOT FETISH 1
15

bilder
15 photos at home: Saint-Petersburg
9

bilder
9 photos Cambodia
7

bilder
7 photos Europe
15

bilder
15 photos denim and .... FEMININITY
8

bilder
8 photos a little ABOUT ME
10

bilder
10 photos I really want you to keep me company in this...!
8

bilder
8 photos ГОЛЫЕ ноги, фут ФЕТИШ / BARE feet, foot FETISH
6

bilder
6 photos All about NYLON and ART
21

bilder
21 photos NARCISSISM...
8

bilder
8 photos What do you THINK about this...?
13

bilder
13 photos Mmm.... this is something very TASTY!
7

bilder
7 photos
Viktige detaljer for
DELICIOUSandFETISH
| | |
| --- | --- |
| Kjønn | Kvinne |
| Interessert i | Menn |
| Alder | 38 |
| Høyde | 150 cm - 160 cm [5' - 5'3"] |
| Vekt | 40 - 45 kg (90 - 100 lbs) |
| Hår | Brunett |
| Øyne | Grønn |
| Etnisitet | Hvit/Kaukasisk |
| Språk | Engelsk, Russisk |
| Hjemby | Dream |
| Kjønnshår | Barbert |
| Byste | Mellomstore |
| Rumpe | Mellomstore |
CUMMING from delicious food and drink! I love nylon, high heels!!! And I'm not a "white and fluffy kitty" at all, I'm a DOMINANT woman!
Hi! Glad to meet you!
Today is my first time Here. I'm new to the Site.

I am a very positive and optimistic woman, I spend a lot of time traveling, I create designer (author's) jewelry from natural stones / minerals.

I just love delicious food!!! For me, eating and drinking can be VERY sexy

I collect UNUSUAL cocktail recipes. Be sure to share with me if you have one)))!

I also collect stockings, tights. I WILL DEFINITELY INTRODUCE YOU TO MY COLLECTION OF hosiery beauty on my legs.

I love high-heeled shoes and interesting fetishes, ART erotica and ASMR.

I'm also a writer. For several years I have been writing articles, my book, conducting research on FETISHES, as well as their impact on life. I will be GLAD to discuss this with you and find out YOUR opinion ...)! This is the main purpose of my appearance on this site.
welcome!

I 'm too VERSATILE and there will be:
- eroticism and seduction
- foot and nail fetishes, NYLON, slender legs
- role-playing and domination
- art and art house, ASMR
- and of course, there will be a LOT of communication with you! Because your opinion and THOUGHTS are very IMPORTANT to me!

IMPORTANT!!!
1 - RESPECT me and my principles. Rudeness and disrespect are UNACCEPTABLE!
2 - Do not copy, download, and, moreover, do not distribute my PERSONAL photos. And all the photos published here are my personal ones and I am against their distribution by anyone other than me. I do not give my permission to copy or distribute all my photos and videos published by me.
3 - I am a living person and a PERSONALITY. With diverse interests and knowledge. I want you to be INTERESTING to ME, too.
4 - I'M NOT SELLING MY BODY! But my time is my most valuable resource.

I'm NONUDE !!!!!!!!!!!!!!!!
Hva som absolutt ikke tenner meg
DISRESPECT to me! I'm not selling my body!!! But my time spent with you costs money...
Hva jeg gjør på webkamera:
Arbeidstid for DELICIOUSandFETISH
Amatørklipp av DELICIOUSandFETISH
black and white... HIGH HEELS promo
1:12
Visninger

54
KJØP 30 polletter
NYLON
1:51
Visninger

15
KJØP 30 polletter
I have a very large collection of nylon. This is my real passion! Beautiful, arent they? What do you think...?
1:42
Visninger

48
KJØP 99 polletter
Please invite me to a restaurant... I want TO SEDUCE you there... LOOK at me, BUT DONT TOUCH me!
1:50
Visninger

14
KJØP 80 polletter
DELICIOUSandFETISH Ønskeliste